At Tarkenton Financial, we're serious about your success. We've built a team with broad experience that's uniquely accessible to you. Meet some of our team members that will be helping you on a regular basis.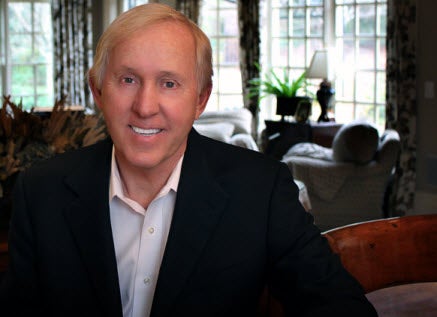 Fran Tarkenton, Founder & CEO
As one of the NFL's all-time great competitors, Fran Tarkenton knows better than most what it takes to succeed in a competitive arena. He is an NFL and College Football Hall of Famer. As quarterback of the Minnesota Vikings, Fran took his team to the 1973, 1974 and 1976 Super Bowls. He set all-time NFL passing records for touchdowns, yards gained passing and completions, which stood for 17 years.
Fran is a hands-on entrepreneur. Since starting in the insurance business with Franklin Life in 1959, Fran has kept his hands in the soil, launching 20 successful companies over the last 30 years, the largest reaching revenues of $142 million.
Since founding Tarkenton Financial in 2003, Fran has been an advocate for sound retirement strategies for boomers and retirees across the country. As CEO, Fran leads the way in casting the vision atmosphere that drives Tarkenton Financial and its financial professionals. Fran is a contributor to the Wall Street Journal and a popular author and media personality. His latest book is The Power of Failure: Succeeding in the Age of Innovation. Fran is the founder of the Tarkenton Institute for Entrepreneurial Development, which works closely with the University of Georgia's Terry College of Business to offer the Tarkenton Certificate in Entrepreneurship.
At age 77, Fran continues to follow his passion for business on a daily basis, coaching financial professionals to grow their businesses. His philosophy is that there is only one reason for a business to exist — to provide products and services that improve the quality of life of its customer.
"Of all of my businesses throughout my career – this easily provides me with the most passion and satisfaction. It comes from the fulfillment of helping my partners meet their personal goals as they help their clients meet long-term financial goals and improve their retirement strategies."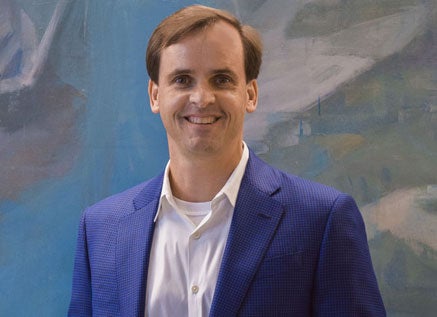 Matt Tarkenton, Executive Vice President
With a diverse background in business, Matt oversees marketing, product support and agent training. Prior to joining Tarkenton Financial in 2004, Matt worked in investment banking and wealth management for some of the nation's largest financial services firms. Matt is securities-licensed, and is a graduate of Princeton University, where he was a member of the 1989 Ivy League Championship Football Team. He earned his MBA from Harvard Business School. Matt believes in active involvement in his industry and community and serves on a number of boards. Matt and his wife Jeannie have three children, Anna, Peter and Robert. He enjoys coaching youth sports, golf and participating in a men's fellowship group.
"I really enjoy the relationships we build with agents across the country. Each of our agent partners brings unique talents and skills but faces individual challenges and obstacles. We strive to get to know each individual's situation and develop marketing programs and support structures to enable them to succeed. Nothing brings me greater joy than to help a partner gain the education, skills and tools to help retirees and boomers develop effective strategies for retirement income."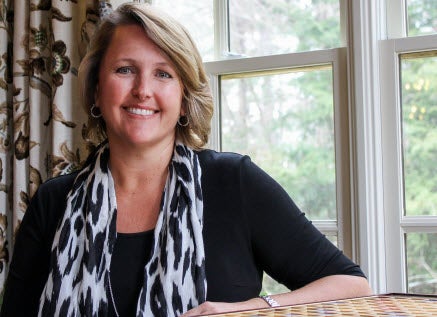 Angela Tarkenton Cordle, Executive Vice President
Angela began doing seminars and working with seniors through Tarkenton Financial in 2004. She came in-house in 2005 and manages commissions, contracting, human resources and back office functions. Angela earned a BBA in International Business and Marketing from the University of Georgia, gaining experience in the banking industry and as a business owner prior to joining the family business. Angela has served on the board of directors of a number of civic and philanthropic organizations. She has three daughters: Caroline, Sarah and Kate, and is actively involved in parent organizations through their school.
"My favorite aspect of our business is that the work we do makes a difference. We are helping retirees to live a better retirement by helping them achieve confidence in their retirement through life insurance and annuities."
Chris Barnes, Director of Business Development
Chris Barnes grew up in Philadelphia, graduating in Business Management from East Stroudsburg University. As a team member since our founding in 2003, Chris possesses an unparalleled knowledge of how to position our agents for success. He works with new agents to provide the initial assistance they need to flourish in the Tarkenton Financial system. Chris and his wife Kimi are the proud parents of beautiful daughter, Hayden. Nicknamed "Sports Crazy" Chris Barnes by Fran, Chris was a 4-sport athlete in college. He and his wife continue to play sports like golf, ice hockey, softball and volleyball.
"I really enjoy getting to know new agents and truly helping them get the assistance we promise and the assistance they want to build a better practice."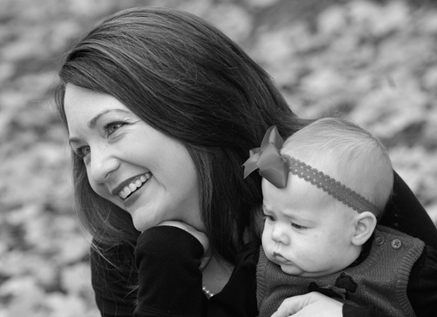 Rebecca Kincaid, CLU, Director of Life Sales
Rebecca began her career in the insurance industry more than 10 years ago as a writing agent. In 2004, she joined Old Mutual Financial Network as a Regional Coordinator, earning promotion to and serving as Life Regional Manager and Annuity Regional Manager. Rebecca has been helping our agents with their life insurance cases since 2010. She earned a BA in Public Relations from Valdosta State University in 2003. Rebecca holds P&C, life and health licenses. In 2010 she earned the designation of Chartered Life Underwriter (CLU) through The American College. Rebecca enjoys spending time with family, traveling, cooking and reading.
"I love the personal and professional relationships that I'm able to build with our agents. Closeness and cooperation contributes to greater success for everyone."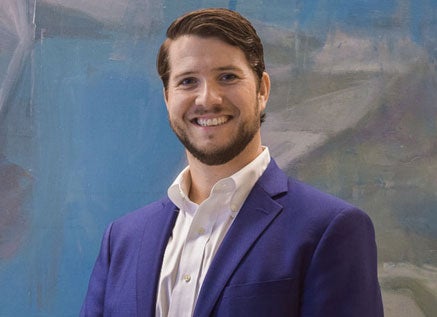 Jay Moore, Director of Marketing
Jay brings a variety of experience that helps our agents in the field. Jay began his marketing career in the sign industry, working in his family's business for several years. In 2011, Jay worked with Tarkenton's small business division to support small business entrepreneurs. He now focuses on helping our agents plan and host successful events, implement marketing campaigns, and stay informed about resources and programs. Jay is an Atlanta native and a graduate of East Tennessee State University. As an accomplished mandolin and guitar player, he writes music and performs with PlayRight Productions, a Christian performing arts company.
"I love it when an event or campaign is a success! It's gratifying to be able to help an agent grow his business, and to know that something I wrote or designed played a small role."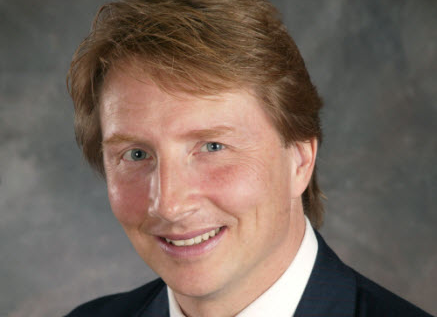 Shawn Moran, Director of Agent Training & Product Strategy
As founder and president of Retirement Planning Group of West Virginia, Shawn serves hundreds of clients while also working to train and equip agents for success. Shawn is a popular speaker in the financial services industry, and is a member of the West Virginia Association of Insurance and Financial Advisors and other organizations. He has qualified for both Court of the Table and Top of the Table of the Million Dollar Roundtable, and is author of the upcoming book, Hope Is Not a Strategy: A Ten-Step Plan to a More Secure Retirement. Shawn lives in Charleston with his wife Julia and son, Samuel. He is an avid runner, an elder in his church, and serves on the board of the Appalachian Children's Chorus.
"I became involved with Tarkenton Financial shortly after its founding ten years ago, and what I can say about working with this group of people is that the next time they do not do what they have promised me will be the first time. There are no silver bullets here – just solid business partners who care about your success."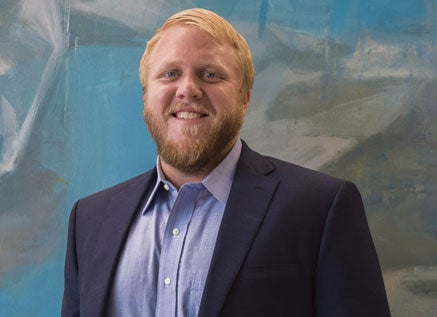 Tyler Schmidt, Life Product Support Specialist
Tyler has been a valuable asset to Tarkenton Financial's growing life insurance production. Tyler works with producers on a daily basis, providing life case design support and insight to help them educate their clients and write more life insurance. With a great understanding of the products we offer and how they can be utilized to help clients achieve financial goals, Tyler is a great resource for Tarkenton Financial agents and advisors. Born and raised in Woodstock, Georgia, Tyler is a graduate of the University of West Georgia with a double-major in Accounting and Finance, where he also served as treasurer of his fraternity. He enjoys watching the Braves, Falcons and Georgia Bulldogs, and spends his free time playing golf and any other sport he can.
"Indexed life products offer so many possibilities to help people enjoy a better retirement, provide a legacy, fund a college education and more. I love helping our agents use these products and strategies for the good of their clients' futures."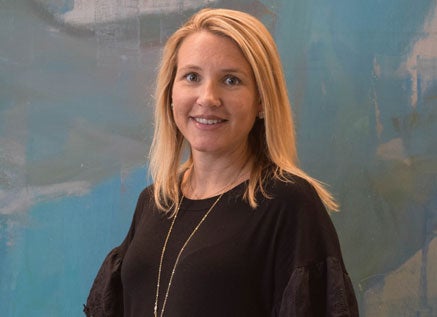 Jennifer Sikes, Product Support Specialist
Jennifer brings our agents a wealth of product knowledge and service. After working in the mortgage industry and as a financial analyst for a private-equity firm, Jennifer joined us in 2007, serving agents as a product support specialist. A native of Chattanooga, Tennessee, she earned her Finance degree from the University of Georgia. Married to Chad since 2006, her family includes a Boxer named Lacey and a cat named Oliver. She plays tennis and enjoys spending time with her family and friends.
"I love working with our agents because it is fun to get to know them and their backgrounds, and I truly enjoy helping them achieve success in their business."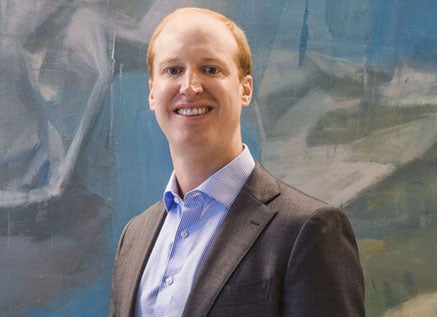 Brendan Topp, Product Support Specialist
Brendan joined Tarkenton Financial in 2011. After earning a bachelor's degree in Finance from Auburn University, Brendan worked in the mortgage industry and for an independent investment advisory firm. As a product specialist, he works to help agents meet their clients' income and asset goals, while also building relationships with new prospects. Brendan is from the Atlanta area and enjoys golf, the outdoors, and Auburn football.
"I enjoy coming to work every day with the focus of helping others. It's great to assist an agent in formulating a plan, and then see it put into action."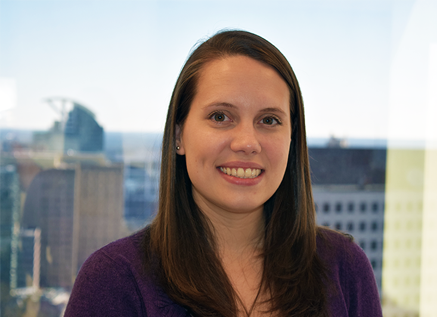 Katie Blakley, Revenue Accountant & Licensing Specialist
Katie has been with Tarkenton Companies since 2013, and has been an integral part of administering daily operations for all branches of the company. She now serves as revenue accountant and licensing specialist for Tarkenton Financial, where she works closely with our agents and internal staff to ensure smooth operation of agent contracting, bookkeeping, revenue tracking and more. Katie is a graduate of Chattahoochee Tech with an Associate's degree in Business Administration and is happily engaged to Daniel. She enjoys spending time with family and friends, trying new restaurants, and exploring the outdoors. She has a goal to visit as many state parks as she can, and strives to take on challenges and learn new things any time she can.
"I enjoy taking on new challenges, learning new things, and helping people. I look forward to continuing to help our agents and advisors run their practices more smoothly so they can grow their business and better serve their clients."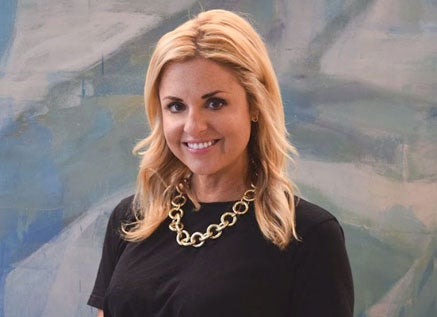 Amanda Adams, Director of Advisor Development
Amanda brings a wealth of knowledge and experience in the insurance marketing industry to the Tarkenton team. She is an experienced marketer and product support specialist. As Director of Advisor Development, Amanda works with Tarkenton Financial agents to help them grow their businesses, while also working to expand Tarkenton's reach to new agents and advisors. Amanda has also worked a producer, writer, and host in the broadcasting field for Comcast and other networks. She is a graduate of the University of North Georgia and the Atlanta Broadcast Institute.
"I'm familiar with the typical IMO model and can say with certainty Tarkenton Financial is different. Our team cares deeply about cultivating meaningful relationships with advisors and developing a plan for them that will help them reach their goals. Fran is the type of the leader that motivates and empowers those around him and he takes the same approach with the producers who partner with us. I couldn't be more excited to be a part of the Tarkenton Team!"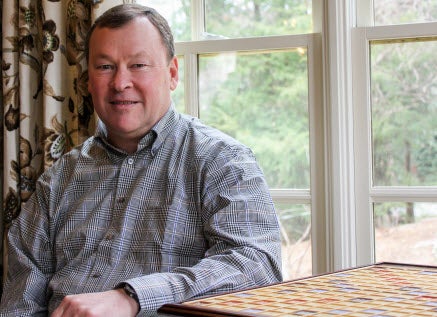 Rick Gossett, Chief Operating Officer
As COO of Tarkenton Financial since its inception, Rick has been responsible for business software development, unique partnerships, business educational content and consulting, and more. Prior to joining Tarkenton Companies, Rick owned and operated a private practice as a CPA. He also served as a Senior Manager at Pannell Kerr Forster in tax and audit, as well as a Principal in Ernst & Young's small business advisory group.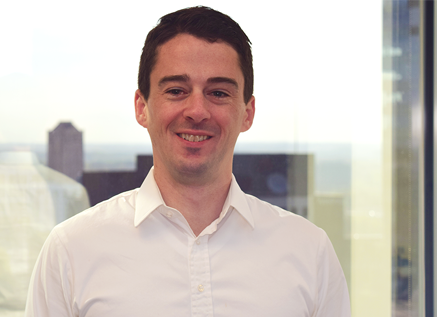 Dustin Casebolt, Director of Advisor Development
Dustin brings an experienced background in the fixed indexed annuity industry to our team, having handled sales, marketing, product support, and recruiting roles at other IMOs during his career. Dustin works closely with our product support team to help agents find the right insurance products, as well as with our business development team to reach new agents and advisors. Dustin also has experience as a financial advisor in the broker dealer space, where he sold a wide variety of financial products and planning services. Dustin grew up in the Minneapolis, Minnesota area until his move to Georgia.
"I'm proud to be part of the Tarkenton Financial team and I look forward to using my abilities and experience to help develop meaningful and mutually productive relationships with our agents and advisors."