The Tarkenton name engenders trust with your target audience. We build on that by providing you with proven marketing systems that include every component needed for implementation. From seminars and client appreciation events, to direct mail, drip marketing, radio marketing, and more, we believe in personalized, relevant, cost-effective marketing campaigns that deliver what we promise.
Unique Branding
Your brand is vital – it's how people know you, and how they form an impression of you. As a financial professional, your personal brand is valuable, so you should pair it with a brand you know you can trust. With Fran's recognizable name and his credibility with the boomer and retiree markets, you have a powerful ally to help you enhance your image and message. See the powerful effect of the Tarkenton brand – have Fran Skype into your next event!
How many financial professionals do you know who have an NFL Hall of Famer to speak to their prospects and clients?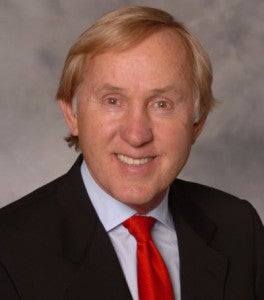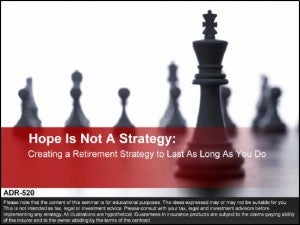 Group Presentations and Seminars
We have everything that you need to host a successful seminar event, from checklists and invitations, to compliance-approved presentations, whitepapers and evaluation forms. Whether it's a traditional dinner seminar, an educational event at your local community college, or a business luncheon for professionals, we can help you tailor an approach that will offer the best chances of reaching people with your message.
A Marketing Plan That Works for You
There is no silver bullet, but there is a plan and a strategy that will work for your practice and your personality. When you work with us, we work with you to understand your strengths, your background, and the opportunities that exist. We then help you create a concrete strategy and activity calendar to help you stay on track and meet more prospects.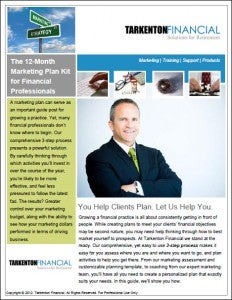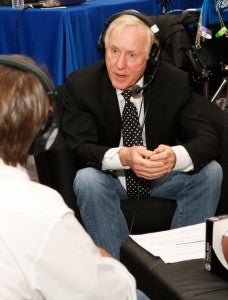 Radio Marketing
Radio is a powerful medium that can help connect you to prospects in a major way. Fran is proud to lend his brand to you via customized radio ads in your local market. If you have your own radio show, Fran can even appear as a guest. Fran's engaging radio personality and endorsement can help drive interest in retirement income and generate appointments and leads for you, while helping you grow your brand in the community.
Internet Marketing
Do you have a website that works for you? A credible and professional online presence is a must in the digital age. We support you as you grow your online brand, by helping you create a website that can work for you while you're doing what's important: meeting with your clients and prospects. Our web specialists can lend a hand to make your site complement your efforts at your personal meetings, events, and when prospects search for you online.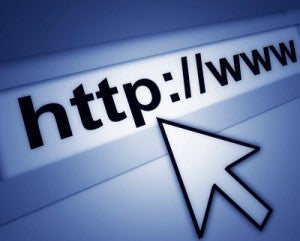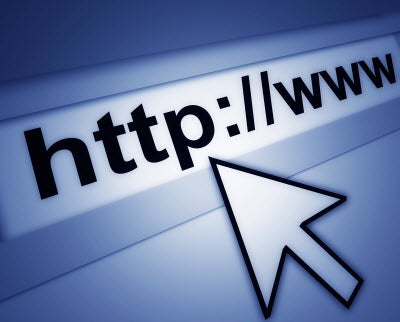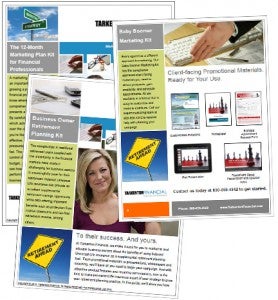 Packaged Marketing Kits
Your business is built on making new sales. Whether it's through referrals, networking or new prospecting, your goal is to reach out and build relationships – and that's what Tarkenton Financial expects its agents to focus on. Let us handle the organization and packaging, and free you from the details. We save you time and effort by providing you with the tools and direction you need in easy-to-implement marketing kits. We help you target the prospects you want to meet, with resources like our boomer marketing kit, estate planning kit, client appreciation event kit, business owner marketing kit, and many more.
Drip Marketing to Optimize Sales
It's hard to overestimate the value of consistent follow-up, and we make it easy for you to reach out to your prospects and clients regularly. From our compelling quarterly newsletter to our drip marketing offer letters to email marketing resources, we can help you stay in front of your audience and create opportunities to turn relationships into sales.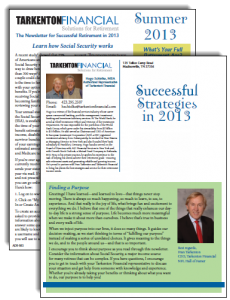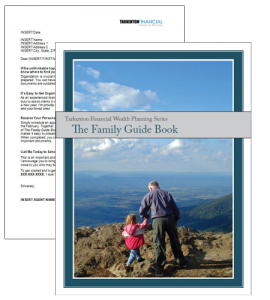 Direct Mail
A personal message can go a long way. These days, receiving a letter is an event worth noting! It's easy to make personal impressions and compelling offers with our ready-made direct mail templates and materials. Give someone a reason to pick up the phone by offering them real, tangible help. That's what we believe in, and how we assist our agents in differentiating themselves from other financial professionals who just want to make a sale.
Client Appreciation Events
You wouldn't be where you are if your clients had not given you their trust. Saying thank you is not only the right thing to do- it's also good business. We make client appreciation events an effective component of your marketing strategy by giving you the best practices, ideas and tools to generate powerful referral and repeat business through your existing clients.